tl;dr: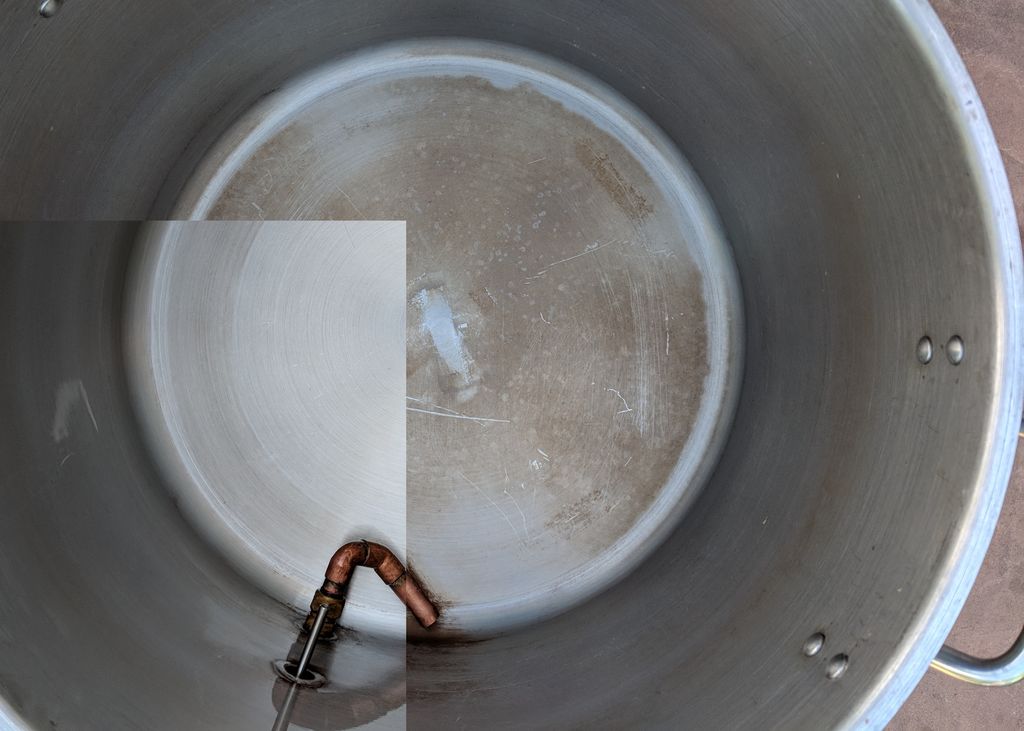 Brewing is mostly cleaning. For each beer I brew — on the cold-side — I completely disassemble both my kegs and my conical. I soak all the tiny pieces in Powdered Brewery Wash (or, more recently, Alkaline Brewery Wash), I rinse, and I fill with Star San to sanitize completely. I keep a little spray bottle of Star San to sanitize hose connections quickly. I keep a storage container full of sanitizer around "just in case". When it comes to the cold-side, I'm ultra careful and ultra clean. And my beer wins awards. More importantly, my beer tastes good: I like my beer. But when I start scrolling through Brulosophy there is clearly — CLEARLY — a cleaning step I'm missing: my kettles.
The Brulosophy crew have kettles that sparkle like beautiful stainless steel diamonds in the sun. My kettles…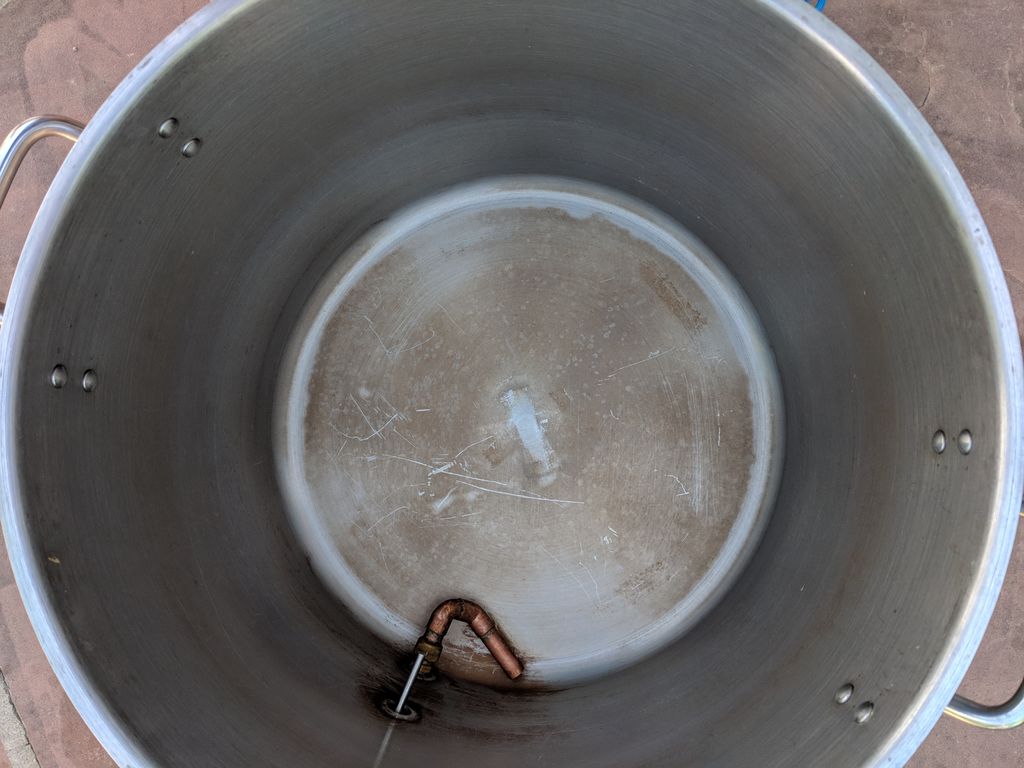 I clean my kettles at the end of back-breaking, triple-decoction-containing, uncomfortable-sweat-dripping, 110°F-in-the-shade-heat-stroke-inducing, and/or -2°F-in-the-sun-hyptothermia-inducing brew days. This is to say that I pressure wash them, I flip them upside down on a table on my patio, and I go pour myself a beer.
This past Saturday I said to myself, "Brew man" (that's what I call myself sometimes. I call myself "Brew man"); I said, "Brew man, the time has come. Get ready to mercilessly purge the scourge of beer stone from your life and the lives of the kettles you so dearly treasure." And so it came to pass that I began my reluctant alliance with the great majestic beast that is Bar Keepers Friend.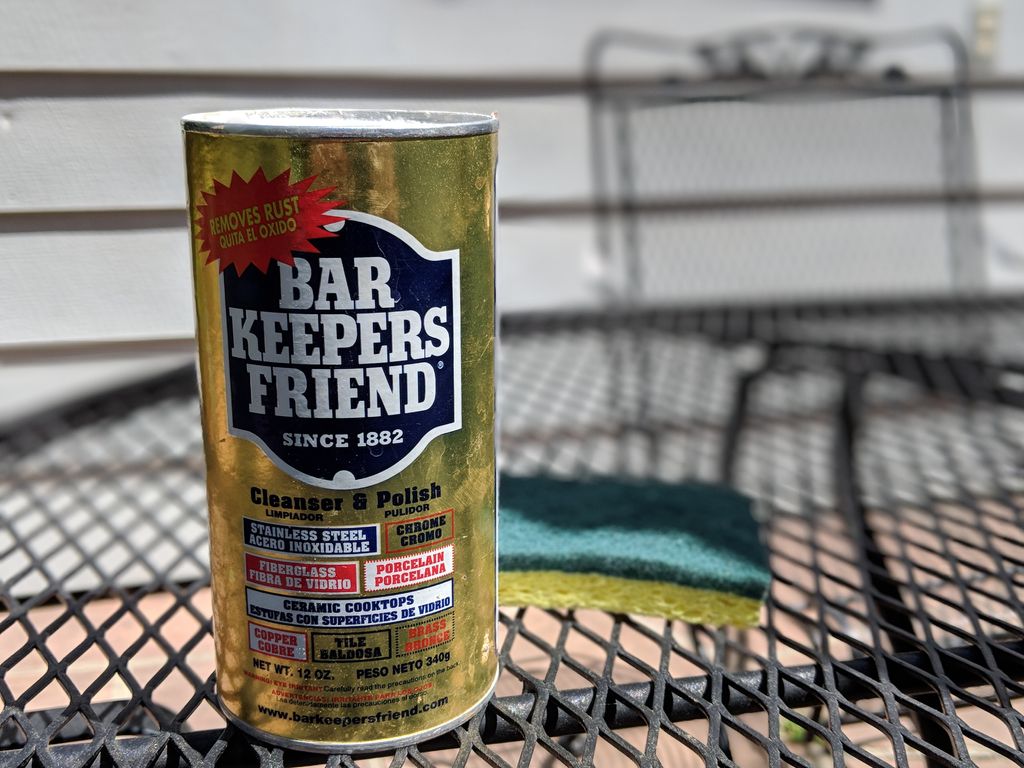 And then it took like basically no time at all. I don't know why I don't do this more often.
The procedure I used:
Spray down your kettle with the hose to free any debris and wet the surface
Liberally sprinkle on Bar Keepers Friend
Scrub the kettle with resulting paste and a clean sponge.
I used only the soft, yellow, gentle side of the sponge since I'm super freaked-out about scratching my stainless. While I realize that absolute primal terror at the sight of the green scrubby-side of the sponge may not be "normal" (nervous chuckle), there really isn't any need to use the green scrubby, honest. Not when the soft side of the sponge makes a kettle look so amazing!