In 2022 I resolved to publish two posts a month on this blog.
This post attempts to explain the value I get out of blogging.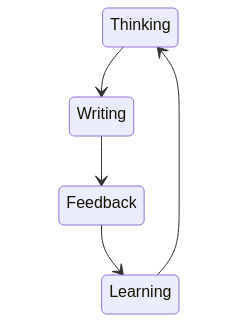 For me, blogging is a virtuous cycle.
I blog to refine my thinking and improve my writing. As my writing improves, I get more feedback on my ideas. More feedback helps me refine my ideas which leads to more writing.